Bunker Renovations at The Crossings - 1/23/18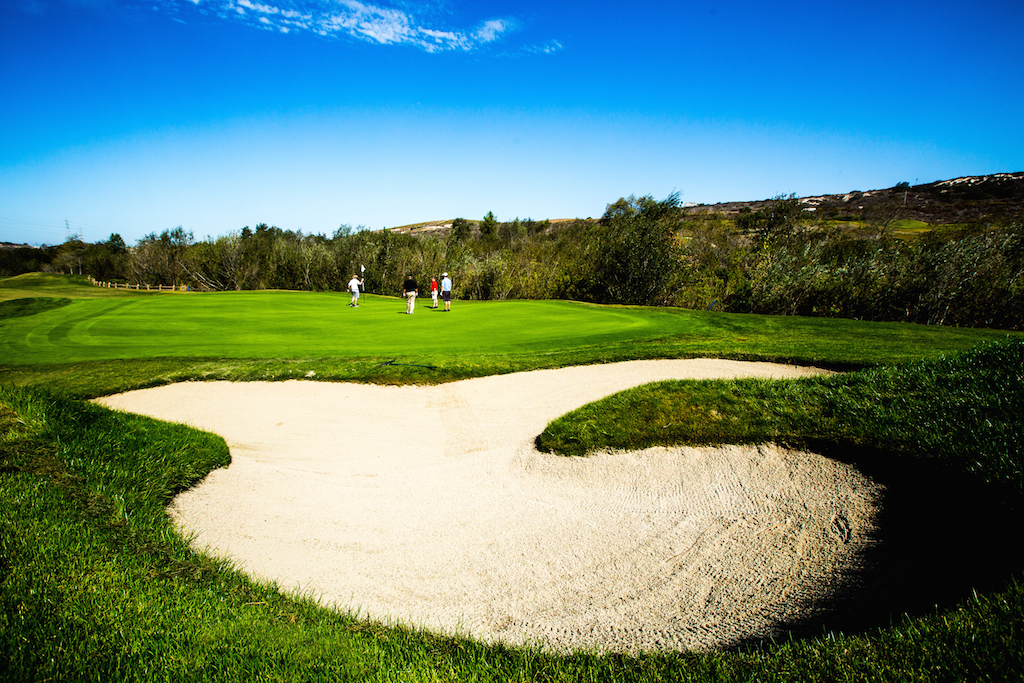 The City of Carlsbad is constantly looking for ways to improve The Crossings and keep it up to par (pun intended) with the other golf courses in the area. One recent improvement that The Crossings' maintenance crew undertook was the renovation of 27 bunkers over 16 different holes. This was considered "Phase 1" of the bunker renovation and "Phase 2" will be planned for Q4 of 2018.
While you might be asking yourself, "Why not do them all at once?" the answer is simple; the project is too large. With 65 bunkers on the course it just isn't feasible financially to do them all at once, so the focus of Phase 1 was to improve the largest and most critical bunkers. In other words, the ones you are most likely to find yourself hitting out of.
While 27 bunkers might not sound like a lot, the magnitude of this project is better expressed through the size of the bunkers and amount of sand that was used. Phase 1 included the renovation of approximately 38,500 square feet of bunkers; 10,000 square feet more than our entire clubhouse! The project took approximately 765 tons of Caltega sand, which is 1,686,536 pounds of sand!
So next time you find yourself on the beach, try and appreciate the amount of planning and physical labor that it took from our Superintendent, Brian Sandland, and his maintenance crew. They worked tirelessly for weeks to improve the bunkers while minimally impacting our regular play. We appreciate your patience through this matter as capital improvement projects of this nature cannot happen overnight. Rest assured that we area always thinking of the customer first when it comes to what needs to be done to keep the golf course in excellecnt condition.