Football Season at The Crossings
It's Football Season!
Come watch your favorite team or just watch your fantasy players with the NFL Sunday Ticket on our 3 new 65" TVs on our Player's Lounge Patio. Enjoy FREE WIFI to check your fantasy matchups. Enjoy happy hour all day Saturday as well if you're into watching the ol' Alma Mater!
We'll have a cold beer waiting for you!
Click Here To View Happy Hour Menu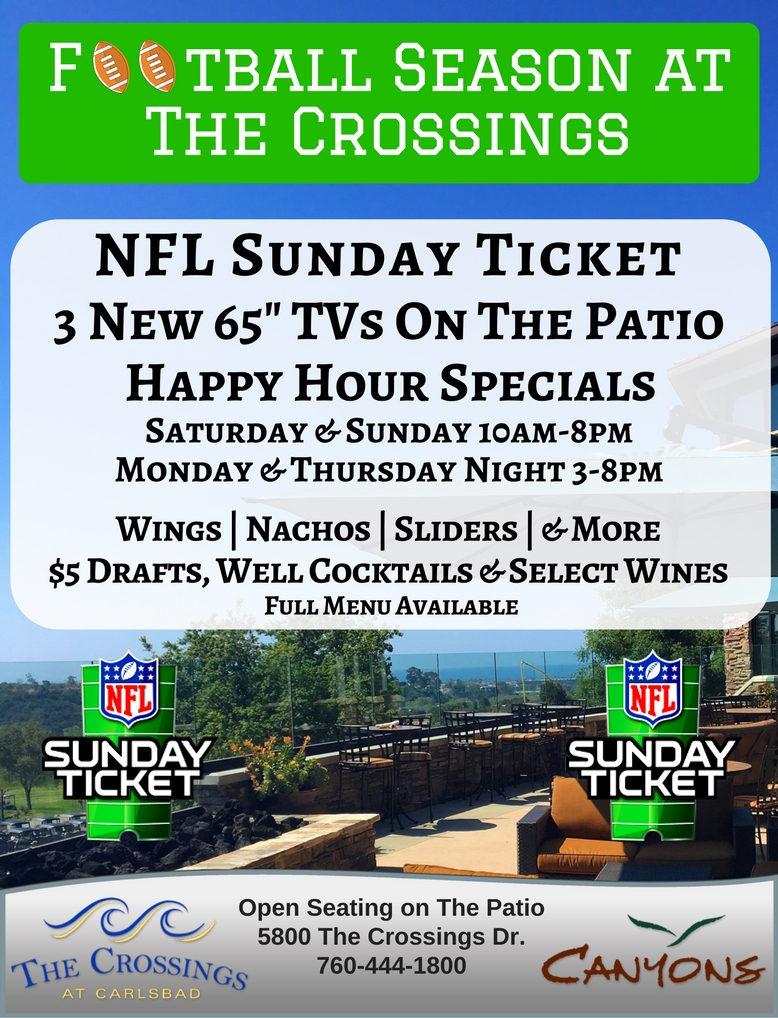 Please note that in the next several weeks we will be adding a cover on the patio to provide more shade. We appreciate your patience as we finish the improvements to the patio.